Has moving to a new place changed you?
Four tips to transform your room in the dormitory into a feel-good place.
When setting up your own dormitory room, the beginning is difficult, but it pays off. Here are four simple ideas on how you can turn your own room into your own personal feel-good place. From Katharina Petje.
Every beginning is difficult.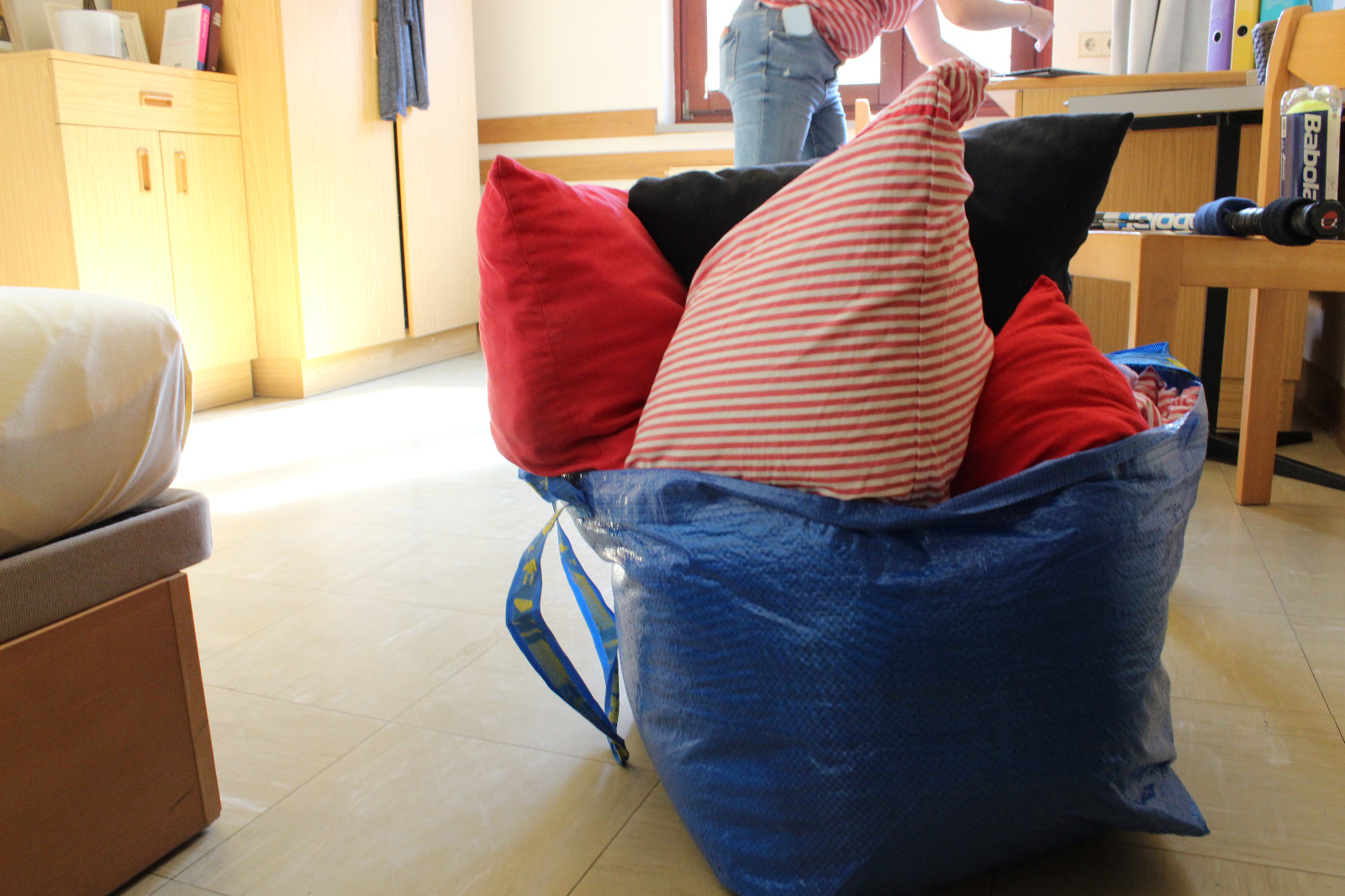 First of all, transport everything there. (c) Academic Aid
For me, moving to a new city without friends and family was very difficult at first. Now I also had to deal with an empty room on my own that wasn't what I had lived in for the past two decades. But then I took the courage to go to this empty dorm room my room to transform, no matter who lived before me and who will do it afterwards and set it up as I liked.
But the hard work has paid off for me because I found for myself:
This dorm room is actually mine.
This dorm room is now my second home, my feel-good place.
Because I wish everyone to get to this point with their new dormitory room, I would like to present four simple ideas on how I managed to make my room my own personal feel-good place.
# 1 Design your dorm room to suit your taste.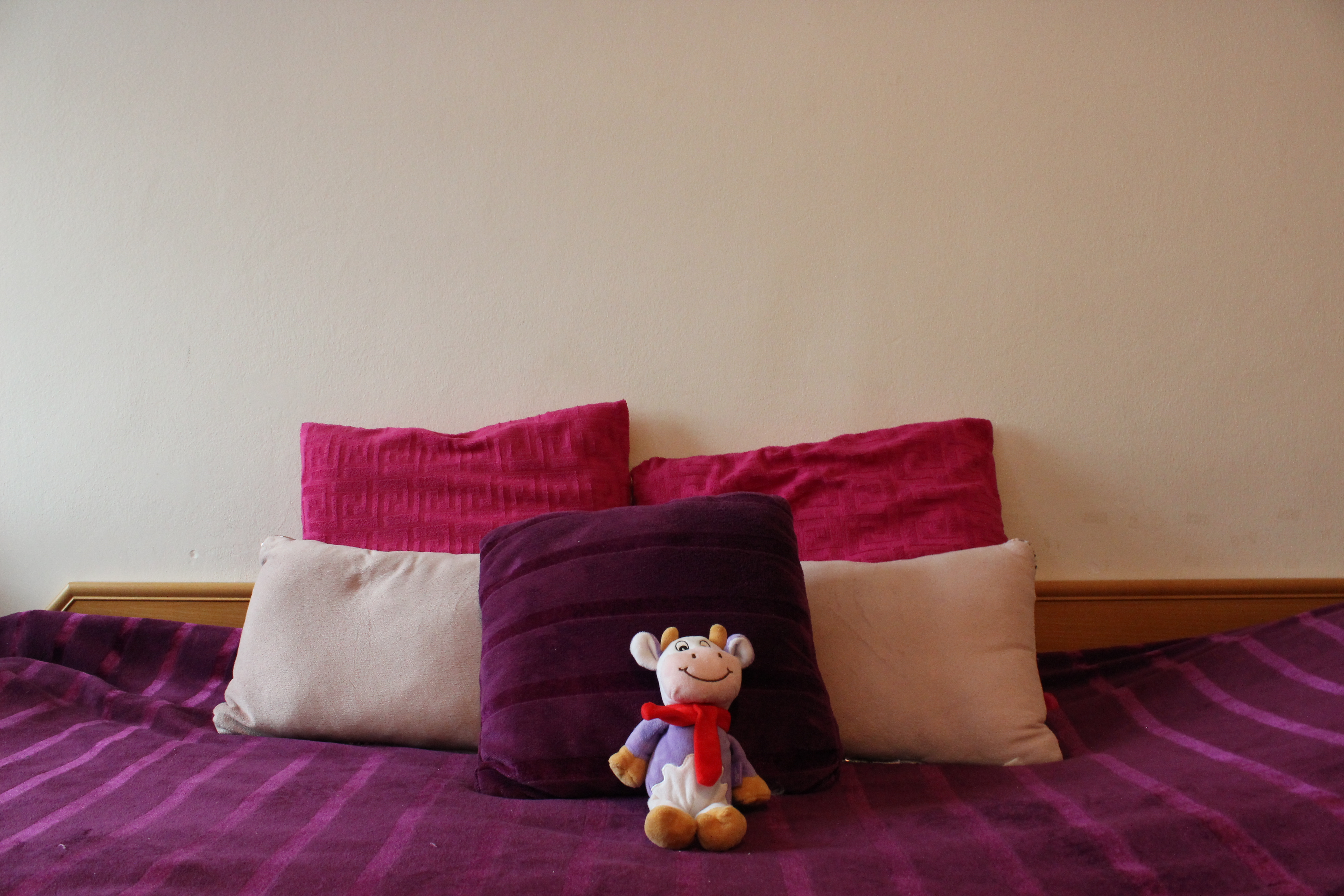 Color-coded bed linen - how cute! (c) Academic Aid.
See your room as your new project. Let your creativity run wild. You are also welcome to think about which colors you want in your room before you move in. Which upholstery you take with you, which color your duvet should be. It's your chance to redecorate your room just the way you like it. Seasonal jewelry can also help. How about a painted pumpkin in October or a few Christmas balls for Christmas?
# 2 Personal items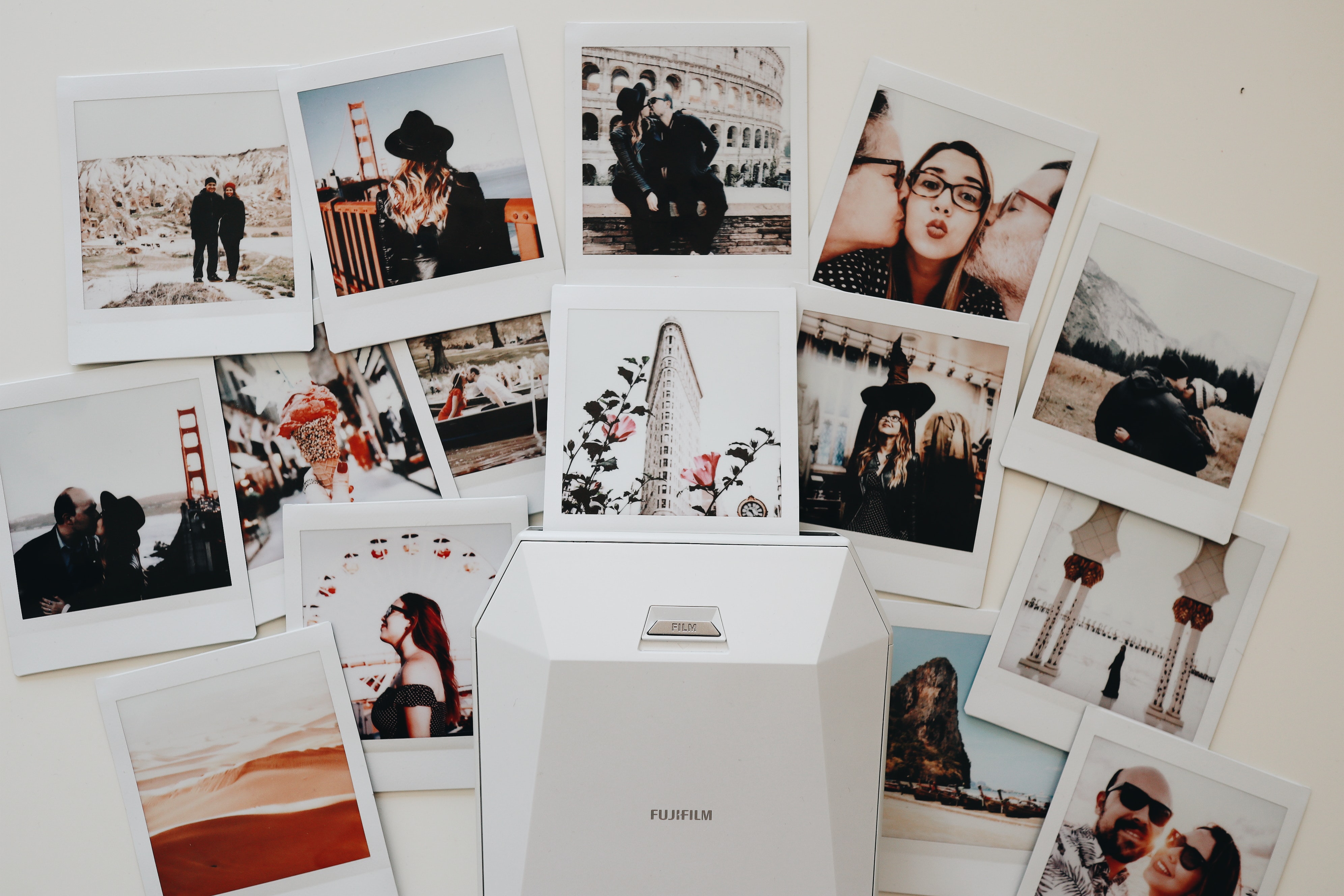 Important objects and photos enrich the room. (c) Juliana Malta on Unsplash.
Take photos and items that are important to you. That makes your room look much more personal and homely. Maybe you have a family photo, or just items that remind you of fun times with your friends. However, it is also important to collect new items and pictures. Believe me, after a few months you will have some things together that will remind you of beautiful moments in the new city.
# 3 Fill your closet.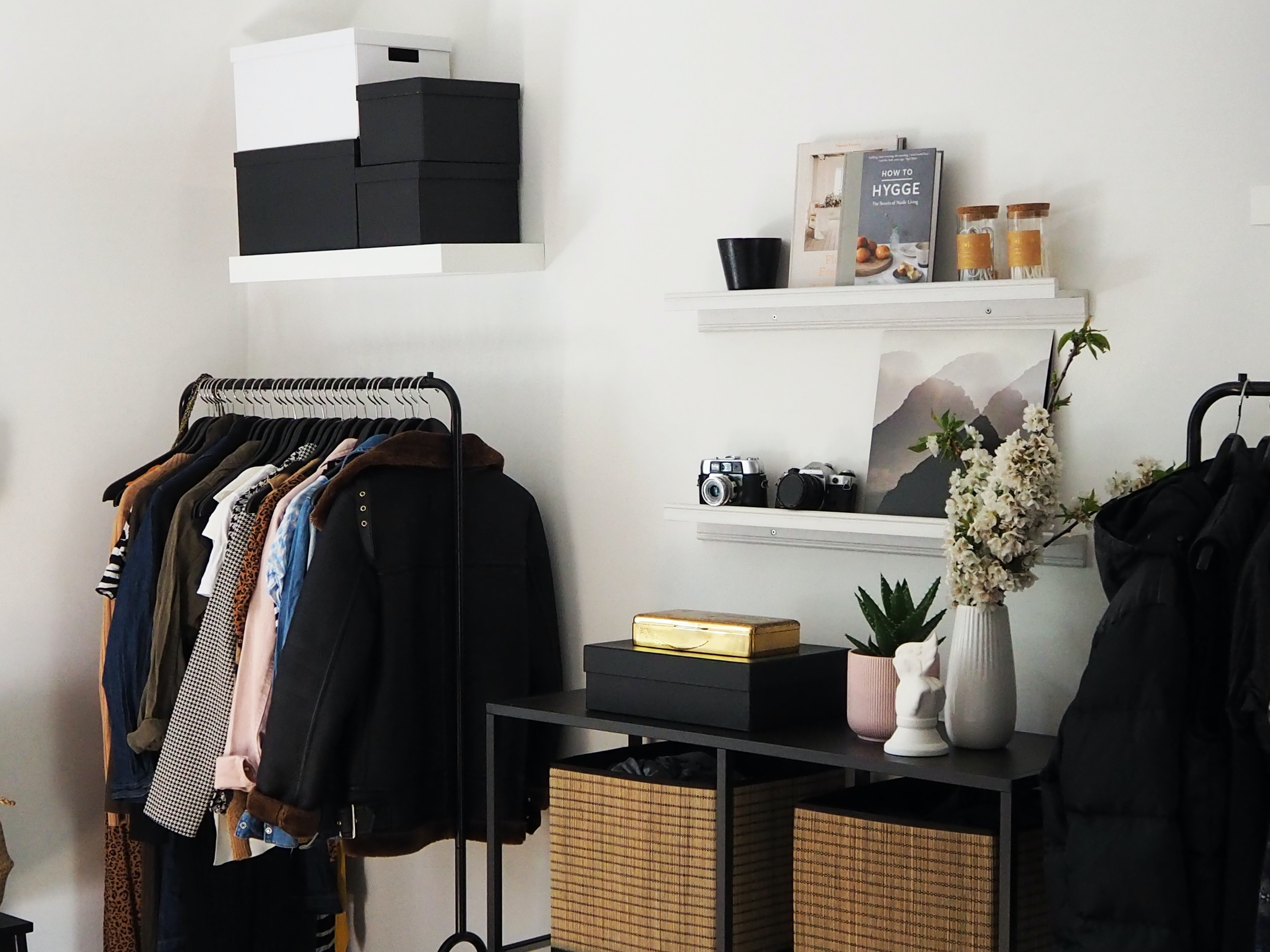 Fill your closet. (c) James Hollingworth on Unsplash.
Now this is a tip that may be completely plausible for some. If you come from another country or from the other side of Austria, you are forced to take all your clothes with you for a long time. But if you don't have too far home, like me, you tend to only take what you need for the 5 days of university before you go home. In fact, I had just enough clothes with me for the first few months to get along with it and I left the rest at home, as I went home every weekend anyway. But a full wardrobe not only gives you more options, but also a certain "feel-good effect".
# 4 Invite friends and new acquaintances ... if circumstances allow.
Now, during Corona times, there are of course other measures, and even after the measures have been lifted, you must first discuss with your roommates and the dormitory management whether you can invite someone to the dormitory. But if nobody has anything against it, feel free to invite friends over.
You can also network with your roommates. You can have a nice coffee and chat in your room or in the kitchen. Get to know each other, show each other your rooms and photos that you brought from home. If you get on well with your roommates, the feel-good effect comes much faster.
BONUS TIP: For students who live in a twin room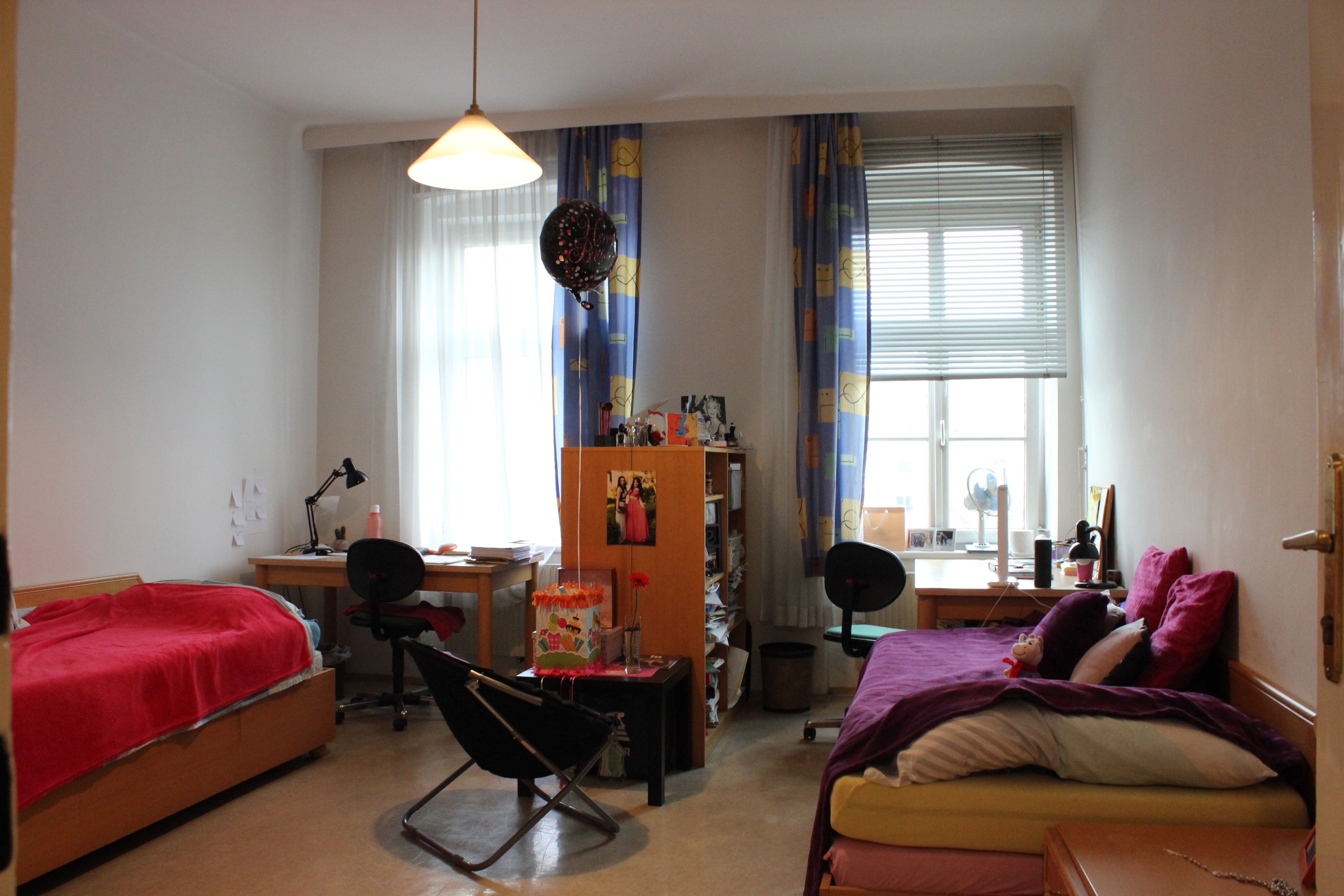 As you can see, a double room can also be nicely furnished together. (c) Academic Aid.
Living in a twin room works! It is a great tip to arrange activities, meals or other things with your roommate. This is how a good friendship can develop. Examples of this would be, for example, to watch a film together in the evening, or to cook lunch together. You can also do something together outside of the dormitory if circumstances allow. And even if the two of you are completely different in terms of furnishings or order, always remember that your half of the room is your half of the room! I lived in a twin room with a now very good friend for over two years, and the two halves of the room were so different as if they weren't even the same room! Nevertheless, we got on really well and everyone felt very comfortable on their own side of the room.
In short: invest in your dorm room
An initially empty dorm room is not very conducive to feelings of loneliness. In fact, it took half a year to feel comfortable and a whole year to really set up my dorm room. But the tips above have been very helpful to me personally. I would be happy if they help you too.
about the author
My name is Katharina Petje, I am originally from Lower Austria and I am studying at the Medical University of Vienna. In addition to my studies, I am involved in the church and passionately practice my hobbies, music and photography (@ katharina.p.photograhie on Instagram).