Why you are a failure as a man
And how to get out of there again
Hey you failure! Yes exactly, I mean you, who is currently looking at the screen. Do you sometimes ask yourself: Am i a failure
The answer: you are a failure! And should I tell you something? Exactly because of this, you are the hottest and manliest man in the world.
Yeah yeah Of course you have decided to do more sport and eat healthier. And what happened to it? A pack of chips, lots of beer and the evening in front of the PC. But hey! You are not alone in this. Every sports studio in the world lives from the phenomenon that at the beginning of the year all the men (and women) with the best New Year's resolutions sign annual contracts and are never seen again from March onwards.
And why did we want to look better? Something was right there. Muscles and washboard abs look extremely attractive to the majority of women. And while we're right with the women. Surely you have wanted to summon up all your courage over 100 times and speak to this beautiful woman. Not true?! Instead, you jerk off comfortably in front of the latest porn flick and imagine how you can really get it for your dream woman.
Hey man, it's okay. You are in good company. About every third click on the internet is on a porn site. Click - Click - Porno 😀 So if you read this article during your working hours, you don't need to feel guilty. Your boss is very likely clicking his way through YouPorn right now. So relax if your boss complains again. Maybe the stream isn't working right now.
Table of contents of the article
1. Emotional failure
Speaking of complaining. Even if your girlfriend complains: "You are so insensitive." "You never show your emotions." "You never really listen to me." The best answer is: Yes!
Because the woman is actually right. Just don't think about changing your behavior! Because it is precisely this behavior that defines your masculinity. While women carry their inner emotional chaos outwards all the time, we men are solid as a rock. We exude the security that women love so much.
Yes, of course, you probably eat more emotions into yourself than are good for you. But as long as it doesn't concern the relationship itself, your best buddy (NOT your girlfriend) is still the best contact person for really warm and masculine emotions.
2. Are you still wondering: Am I a failure?
There is a reason for that! In some very subtle ways, Facebook, TV advertising and some pseudo-friends convey that everyone is perfect, but unfortunately not you. Forget it! Because everyone in this world has their problems. The rich superstar as well as the super ripper who sucks three (or more) new women every week. I know some of these men personally. Trust me, you don't want to trade!
Even if you could. How boring would life be if you had enough money, the hottest girlfriend in the world, allowed sex with your own hot secretary, the perfect family and the most beautiful six-pack? If you think about it long enough, you will conclude that perfection is boring and extremely unmanly. We men are problem solvers. We are doers. We are the ones who change something.
3. The best and most manly strategies for your problems
For over 8 years I have been dealing with masculinity and male personality development. So I'm an expert, which shouldn't hide the fact that sometimes I'm still the nation's biggest failure. And yet: I have a wonderful girlfriend and I also like to sleep with other women. I'm my own boss and together with Martin I founded this men's blog. I consider myself a pretty horny guy and other men listen when I say something.
If you had seen me 8 years ago, you would not recognize me. No women, no coal, no muscles. But there are tons of sugar, nicotine, alcohol and computer games. In those 8 years I learned very effective principles for addressing my problems.
4. From failure to man
1. Be good to yourself and then think
Don't let anyone tell you that something is wrong with you. This is bullshit! And very big bullshit. You are the best guy that you can be. And of course you can still improve yourself. The best thing to do is to get an overview first. Where do you stand in life? What about the women? Are you satisfied with your income? Do you live healthy or do you destroy your body?
Be good to yourself. But also get as precise a picture as possible of who you are. Be honest and don't sugarcoat anything. It's best to ask friends for their honest opinion. And most importantly: write down your answers. The written word is psychologically stronger than the spoken word and even more so than the thought!
2. Set goals and believe in them
Where do you want to go Who do you want to be How many and what kind of women do you want to seduce? How much money? What should your body look like? Many people overestimate what they can achieve in one year and far underestimate what they can achieve in 7 years. Again: write down your goals!
3. Do it and stick with it!
Most ideas fail because they are never tried. The own independence, address the dream woman, bring the body into shape. There should never be more than 48 hours between the idea and the first step, no matter how small. Many small and REGULAR steps have proven to be much more effective than doing a huge action once and then wanking off in front of the PC.
If you plan forever, you never make mistakes. If you never make mistakes, you will not make any progress. Perfection is for those who fail! So go ahead. You now know what to do.
About the author:
My name is Sven and I am a male coach. When Martin & I founded Strengthening Masculinity in 2013, we had no idea what kind of revolution we would trigger in the German-speaking world of men.
Today millions of men visit this blog, watch our videos on Youtube or eagerly read our free e-mail training. Hundreds of these men set out every year to rekindle the power of their masculinity in our men's workshop, Authentic Manhood.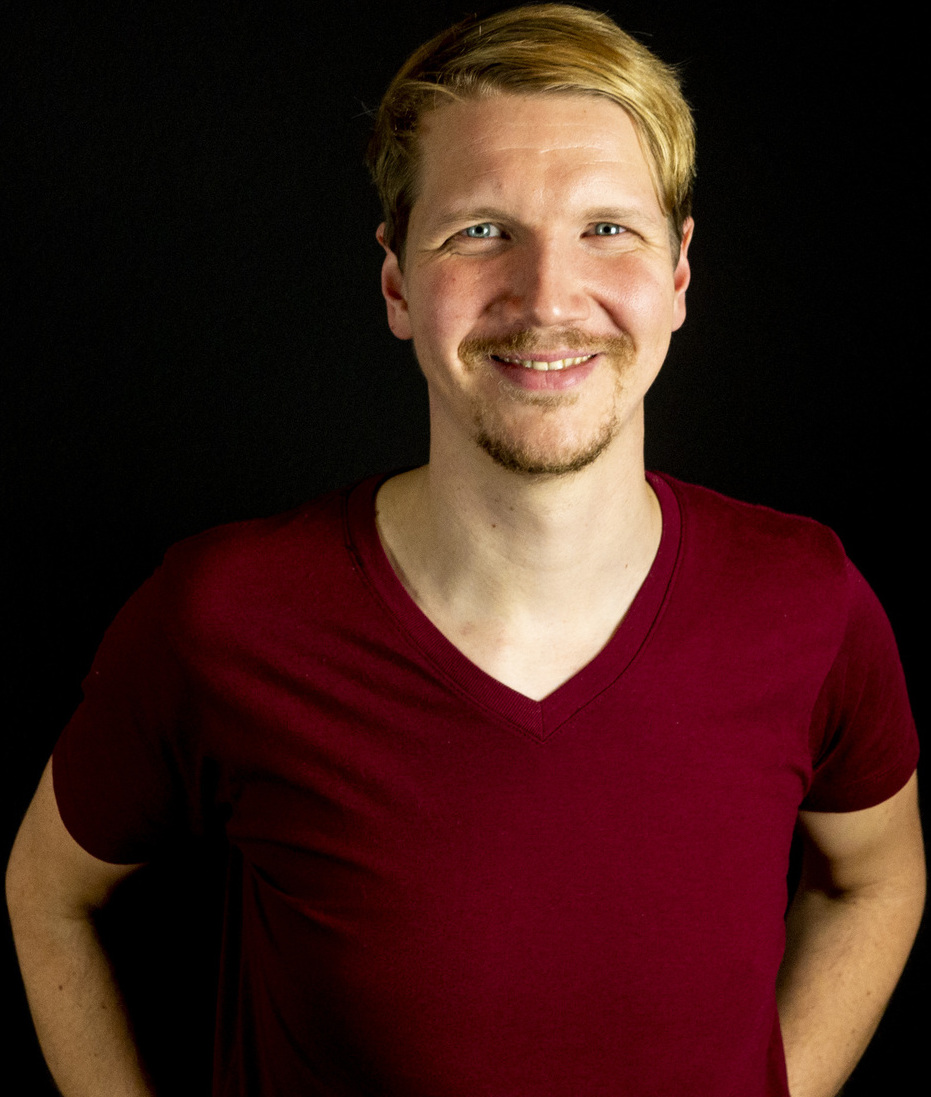 I would be happy to meet you there in person soon.
With male greetings