How Canary Wharf was built
Canary Wharf
The Canary Wharf is a modern business district in the heart of Docklands and, like the City of London, is one of the UK's most important financial centers. It is home to major banks' offices, some of the UK's tallest buildings and shopping.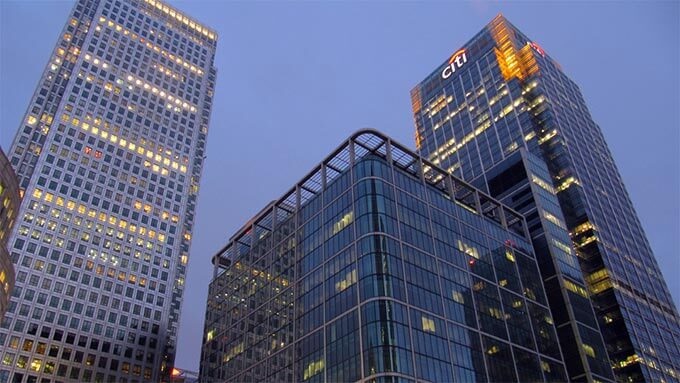 To the Companies which are here on the Isle of Dogs include Credit Suisse, Citigroup, Morgan Stanley and Barclay's Bank. Media companies also have their headquarters here, such as Reuters or the Daily Telegraph. Canary Wharf is also increasingly becoming an exclusive shopping district.
Even if the Docklands are a bit outside of the center: The connection to local public transport is good: The DLR (Docklands Light Railway) stops here, also since 1999 the Jubilee Line the London Underground. In addition, London City Airport is only a few kilometers to the east and can be reached quickly.
Canary Wharf was originally the location of warehouses in the London docks. The place is named after the sea trade with the Canary Islands. In the 1960s, the site began to deteriorate. In 1981 the British government started a program to revitalize the area.
In the following years the DLR was built, at the same time financial companies began to look for new places for their company headquarters: They wanted to expand and space was scarce in the City of London. The first buildings were built between 1988 and 1992. However, the development was slow. The upper part of the One Canada Square skyscraper stood empty and became a symbol of the real estate crisis of the time.
Only after the underground connection came in 1999 and the Jubilee Line station was inaugurated, more and more companies moved to Canary Wharf. Today, the Isle of Dogs area is popular with business and shopping, and is well connected to traffic. Here are some of the tallest buildings in the country: One Canada Square (235 m), the HSBC Tower (200 m) and the Citigroup Center (200 m).
that could also be interesting: