How do I get through school with depression?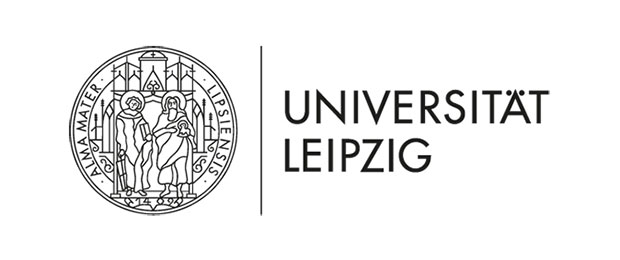 ---
---
11.03.2021 14:42
Child and adolescent psychologist: "Mental stress has increased very significantly"
Susann Huster University communication / media department
University of Leipzig
After months of homeschooling, face-to-face classes are now starting again for numerous secondary school students. The lockdown has left its mark on many of them. Child and adolescent psychologist Prof. Dr. Julian Schmitz from the Institute for Psychology at the University of Leipzig speaks in an interview about the psychological consequences of the Corona crisis among the youngest of our society. His department recently started a study on the situation of children and adolescents with anxiety disorders in the corona crisis.
Prof. Schmitz, how do you think this particular situation of homeschooling has affected the psyche of children and young people?

The corona pandemic with schools and daycare closings is a very challenging situation for all children, adolescents and families. On the one hand, this is a time of extreme uncertainty and fear of the future. Children ask themselves questions like "When can I go back to school?", "When will I see my friends again?", "Can I finish my classwork and my transfer?". Overall, this has led to a high level of stress in the families.

In addition, there is the loss of social contacts at school. Social exchange and peers are especially essential for the social development of children. In addition, many families also report internal family tensions due to the incompatibility of parental home office and work stress together with the requirement to teach children at home. During this time, many families and children have reached their psychological limits and are deeply exhausted. All of this is evident not only in the reports from the children and families who come to our psychotherapeutic university outpatient clinic for treatment, but also in many national and international research studies. Mental stress such as depression, anxiety disorders, but also expansive behavior disorders have increased significantly - both in Germany and internationally.

What are the most common psychological problems of children and adolescents? What kind of long-term consequences could this have?

We are currently not seeing an increase in just one group of disorders, but a sharp increase in psychological stress from the entire spectrum such as depression, anxiety, obsessive-compulsive disorder and behavioral disorders. On the one hand, the children and adolescents who have already entered the pandemic with a mental disorder and whose situation has often deteriorated considerably, suffer. On the other hand, we also see that many children who were mentally healthy before the crisis have now become mentally ill during this time - especially the lockdowns.

We are very concerned that there are not enough psychotherapeutic offers to support and treat these children and adolescents. Even before the corona pandemic, mentally ill children and adolescents often had to wait months for therapy places. This situation has worsened significantly. I expect that we will see a sustained increase in mental illness in children, adolescents, but also adults. Our research data show very clearly that the majority of mental disorders do not go away on their own, but that these disorders often take a chronic course and further disorders are added over time. So we cannot assume that after the end of the pandemic, the situation of mentally ill children, adolescents and adults will simply relax completely on its own.

What can parents and teachers do to support the students during this difficult time?

When we ask about parents and teachers, we assume that they still have many opportunities to do things differently and better. It may be partly true that parents can still consider how they can better support their children in this situation. How do we get a good daily structure with a regular course of study and free time? How do I limit media times? Where can I have an open ear for my child in case of problems? How do I enable social contact with other children despite contact restrictions?

Teachers can try to maintain as much personal contact as possible with their students and often offer digital teaching in the form of video conferences if face-to-face teaching is not possible. Data show that unfortunately a lot has been missed here and that children often only received worksheets from some teachers without any personal contact or learning support. On the other hand, many parents as well as teachers went to and beyond their limits and had the impression that their situation was not taken seriously enough by politicians. A good example here is the lack of technical equipment for homeschooling or very rigid regulations for emergency care, which are not based on the mental health of children and parents, but solely on the occupation. We had already contacted the state governments from the German Society for Psychology together with the German Child Protection Association in 2020 and pointed out the urgent need to open up emergency care for mentally ill children.

Do you see any differences to the first lockdown last year?

Compared to the first lockdown in spring 2020, a lot has been better regulated in winter. The opening of schools and daycare centers is higher on the list of priorities, and more days of childhood illness have been made possible. The regulations for emergency care have also been opened up for families under stress in many federal states, but unfortunately not in Saxony. Many families report that they felt left alone by politics. From my point of view, it is now the top priority to develop models so that children can at least partially and reliably visit the educational institutions and that leisure time offers with good hygiene concepts and a corona test strategy are also opened. We have to make it clear that development steps that are missed, especially in childhood, cannot be made up or can only be made up with difficulty. I am particularly concerned about children from socially disadvantaged families. In the future, offers must be made for these families in order to make up for what has been neglected as well as possible.

The Department of Clinical Child and Adolescent Psychology at the Institute of Psychology has just started a study on the situation of children and adolescents with anxiety disorders in the Corona crisis. What are you going to do?

Yes, we recently started a study sponsored by the German Research Foundation on anxiety disorders in children and adolescents together with the University of Freiburg. In this project we investigate which processes maintain anxiety disorders in children and adolescents between the ages of 10 and 15, in particular neurobiological factors. We want to examine a total of 200 children. Even if anxiety disorders are one of the most common mental disorders in children and adolescents, we still don't know enough how these disorders arise and are perpetuated in children. Only if we close these gaps can we treat anxiety disorders well. In addition to the intensive questioning of children, adolescents and their parents, we measure, for example, how children with anxiety disorders perceive social situations and how they deal with their feelings.

The project is not directly related to the corona pandemic, even if - as already mentioned - we find that children's fears have increased significantly. For children and adolescents with anxiety disorders, after the long period of school closings, it can now be particularly difficult to take part in face-to-face classes again, as fearful situations in the school were avoided for a long time due to the school closings and the associated fears have stabilized.

Can students with an anxiety disorder still take part in face-to-face classes?

Anxiety disorders can manifest themselves very differently in children and adolescents. The great majority of children who suffer from anxiety disorders can still go to school, even if school situations are often fraught with fear: How to report in class, separation from their parents or conflict situations with other children. But there are also cases in which fears develop so strongly that the affected children and adolescents no longer manage to go to school.

Note:
Prof. Dr. Julian Schmitz is one of around 200 experts at the University of Leipzig whose specialist knowledge you can fall back on with the help of our expert service.
---
Scientific contact:
Prof. Dr. Julian Schmitz
Institute for Psychology at the University of Leipzig
Phone: +49 341 97-35951
Email: [email protected]
---
Additional Information:
https: //www.lw.uni-leipzig.de/kkjp/startseite/forschung/projekt-kinderaengste.ht ...
https://expertendienst.uni-leipzig.de/

---
Features of this press release:
Journalists, scientists, everyone
Society, medicine, psychology
supraregional
Research projects
German
---