How is the temperature in September
Weather, climate, climate tables, temperatures & best travel times worldwide
During the day in September you often don't notice that summer is over. The daily values ​​are often still around 25 degrees. But as soon as the sun disappears, it is already very cool.
It dominates calm weather with longer periods of good weathercalled "Indian Summer". The medium temperature is 13.7 degrees.
The Rainfall are at 59 mm and thus well below the summer maximum values. thunderstorm step now only occasionally on.
As the days get shorter, so does the monthly one Sunshine duration back to 150 - 170 hours per month.

Average temperature in Germany in September
highest average temperature in September: 16.4 ° C, in the Upper Rhine Valley in western and south-western Baden-Württemberg
mean average temperature for Germany in September: 13.7 ° C
lowest average temperature in Germany in September: 2.2 ° C, in the region around the Zugspitze in southern Bavaria, on the border with Austria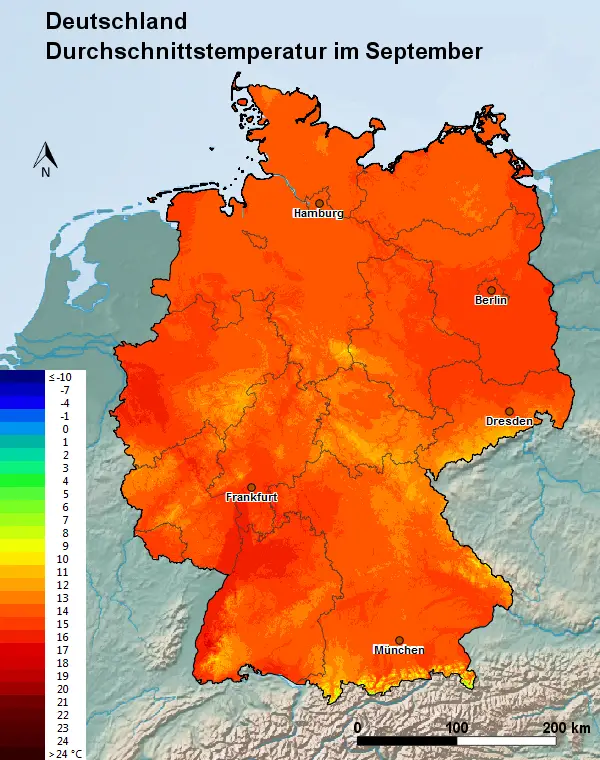 Maximum temperature in Germany in September
maximum monthly temperature in Germany in September: 21.5 ° C, in the Upper Rhine Valley in western and south-western Baden-Württemberg
average maximum temperature in September: 18.5 ° C
lowest value for the monthly maximum temperature in September: 3.9 ° C, in the region around the Zugspitze in southern Bavaria, on the border with Austria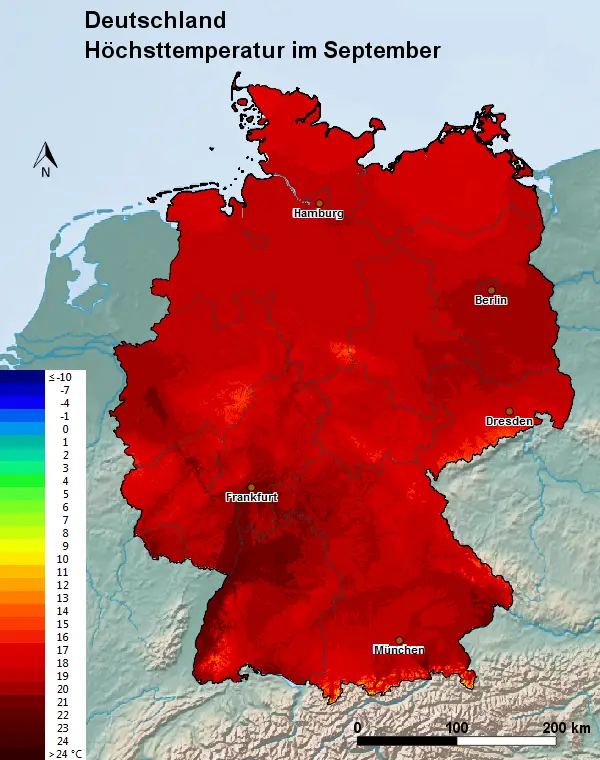 Night temperature in Germany in September
highest monthly night temperature in September: 12.5 ° C, on the island of Sylt in northwestern Schleswig-Holstein
Average night temperature for Germany in September: 9.0 ° C
lowest monthly night temperature in Germany in September: 1.0 ° C, in the region around the Zugspitze in southern Bavaria, on the border with Austria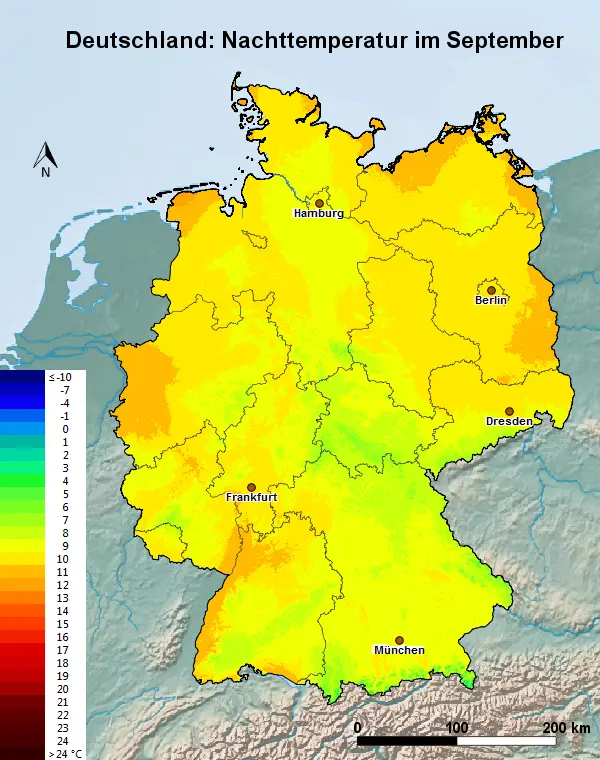 Precipitation in Germany in September
highest precipitation in September: 126 mm, in the Berchtesgaden Alps in southeast Bavaria
average rain in September: 59 mm
lowest rainfall in September: 37 mm, in central Saxony-Anhalt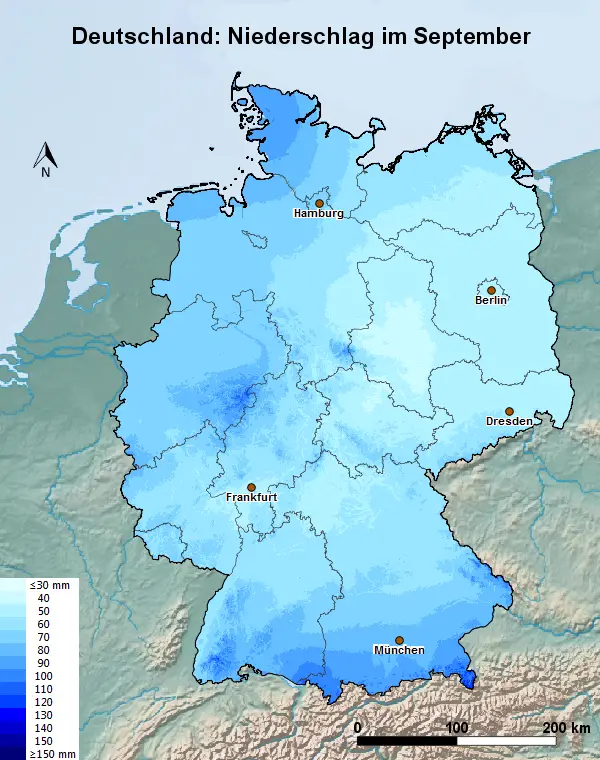 Find out here about the other monthly maximum temperatures, average temperatures, night temperatures and precipitation in Germany:
January
February
March
April
May
June
July
August
September
October
November
December