There is a group for Android developers
Find the right app developer
News about app development
Created By

Daniel Würstl

published

05.05.2021
Design logistics processes more effectively with apps
The advancing digitization brings real added value to the logistics sector in particular. With app-based applications, logistical processes can be effectively networked with one another and productivity increased. In addition, resources are conserved and competitiveness is strengthened. The result is higher sales and greater profitability. More and more companies are using business apps, because initial successes can be achieved quickly with relatively little effort. In addition, the acceptance of innovative business apps has increased, since almost everyone now owns a smartphone and reservations have therefore decreased.
Created By

Daniel Würstl

published

28.12.2020
Funding programs for the development of apps
It almost sounds too good to be true: the state is giving away money - and not just when you have children, but also for comparatively stress-free projects such as developing an app. Many developers and clients fear in the face of thorough German bureaucracy that applying for funding will end up doing more work than it brings in. But those times are over thanks to "Digital Now" and the innovation voucher. It has never been easier to get large grants to develop apps.
We present the best programs for clients and app developers.
Created By

Daniel Würstl

published

13.12.2020
Quiz Apps: Alternative for quiz duels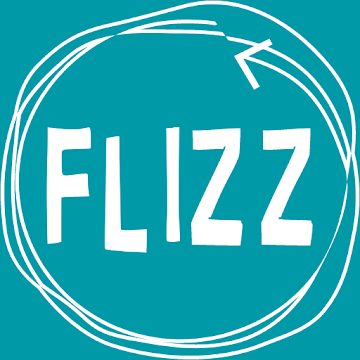 Quiz apps are enjoying steady popularity and there has just been another big boost in the category because the top dog Quizduell has changed its pricing model.
We would like to take this opportunity to present a quiz app that was implemented via the app developer directory and which may now be exactly the alternative to quiz duel that you are currently looking for.
Created By

Daniel Würstl

published

19.11.2020
Apple halves the fee in the App Store to 15% for smaller developers
Apple yesterday announced a new developer program designed to "accelerate innovation and help small businesses and independent developers grow their businesses." The new
App Store Small Business Program
, which is available from
January 1, 2021
starts offering small developers a reduced commission on paid apps and in-app purchases. Developers can sign up for the program and a discounted,
15 percent commission
qualify if they were in the previous calendar year
no more than $ 1 million in sales
have earned in the App Store.
Created By

Daniel Würstl

published

30.09.2020
Android 11 - New Features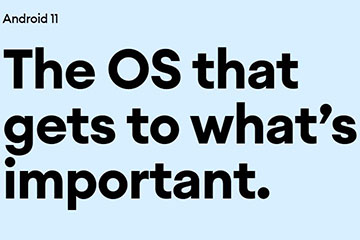 With every release date of a new Android version, the world mourns the days when KitKat and Nougat, Marshmallow and Oreos still existed. So Android 11 was released in September 2020 - without any candy code name, just 11.
It promises to be the operating system that finally helps the user to keep track of things. This promise manifests itself in particular in the tools to make conversations clearer, which is done both through prioritization and through "bubbles". New features from the "Predictive" drawer should also help.
The functionality of being able to record events directly on the screen was long awaited - with Android 11 this is now possible. We would like to introduce you to these and other features of the new operating system in the following.
Created By

Daniel Würstl

published

10.07.2020
⭐ Have the app developed: tutorial for beginners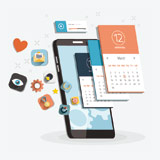 When you plan to get an app developed, there are numerous things that can go terribly wrong.
This guide is exactly the right one for you if you have no previous experience in commissioning (software) development projects and want to learn from the bottom up which mistakes you should absolutely avoid and how to have an app developed effectively and successfully.
Created By

Daniel Würstl

published

26.03.2020
Corona Apps: Which apps are there and how can app developers help in a crisis
There is currently only one topic: the Corona Virus. In this article, we want to present which technical aids are already available as (web) apps that are intended to help cope with the pandemic.
At the same time, however, we also want to spread and collect ideas in order to encourage the development of further apps that help people, authorities and hospitals to master the corona virus. We ask our readers and developers to join the discussion in the comment section.
Created By

Daniel Würstl

published

05.02.2020
Cross-platform development 2020: Flutter, React Native and Xamarin in comparison
New frameworks appear every year with which apps can be developed more efficiently. In addition, the most popular frameworks alternate relatively quickly, so that it is difficult for app developers to keep track of who is ahead, where the communities are growing and where the journey is going.
We have therefore analyzed the current market for cross platform frameworks for app development and explain in detail which frameworks are the front runners, what they are suitable for and what the respective strengths and weaknesses of React Native, Flutter and Xamarin are.
Created By

Daniel Würstl

published

27.01.2020
App development with Appcelerator Titanium from Axway
Appcelerator Titanium is a framework for app development based on JavaScript that has already undergone some changes in its 10 years of development. In the last versions in particular, many new features have been added, legacy issues have been removed and the next version is being worked on diligently. In this first tutorial, the basic installation is explained, the project structure is discussed and a first simple app is created.
Created By

Daniel Würstl

published

04.09.2019
Android 10 is here! All new features of Google's code name 'Q'
The guesswork has finally come to a (boring) end: Since the American as such does not know either "Quiche" or "Quark", the name of the new Android generation simply stays with "Q". Google is thus abandoning a tradition that has been going on since 2009 of giving each new version the name of a dessert.
Starting with "Cupcake" through less prominent versions like "Donut" and milestones like "Gingerbread", "Ice Cream Sandwich" and "Kitkat" now to "Q". On that occasion, the Android logo was also significantly revised. The font is a little less playful and for the first time the robot has also become part of the logo.
Created By

Daniel Würstl

published

30.08.2019
How to make a dating app like Tinder - only better
Online dating has been a booming market for years - but one app has put all its competitors in the shade: Tinder. The app generated over $ 460 million in revenue last year (3rd place after Netflix and Tencent Video) and peaked last month with nearly $ 21 million in monthly revenue. Reason enough for a thorough research on the success factors of Tinder and an analysis of how to develop a really good dating app
.
While most dating platforms go to great lengths to find the secret recipe for the most sophisticated matching, Tinder comes across as gratefully simple on the surface. Instead of complicated, data-heavy matching, the Tinderer is shown images of users who meet its criteria. Left swipe for the trash can, right swipe for a like. It's as beautiful and easy as turning steaks on the grill and maybe that's why it's so successful.
Created By

Daniel Würstl

published

11.07.2019
SAP CONNECT Hackathon 2019 - Apply now for app developers!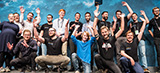 The cooperation between SAP and the app developer directory is already in its 3rd round this year. We would therefore like to cordially invite all app developers in our directory to apply now for the SAP CONNECT Hackathon 2019 and to take part in it!
Are you a developer, coder or hacker and would you like to create a powerful team with colleagues from your company for the SAP CONNECT Hackathon on November 11th and 12th, 2019 at the Kraftwerk in Berlin?
Great! If you still have know-how in one or more of the areas of machine learning, IoT, mobile services (iOS & Android), you should definitely take part in this event! Of course, the focus is on fun again this time. And with the Kraftwerk in Berlin, SAP has chosen a very special location this year to host the CONNECT and CONNECT Hackathon ...
The Progressive Web Apps (PWA) Guide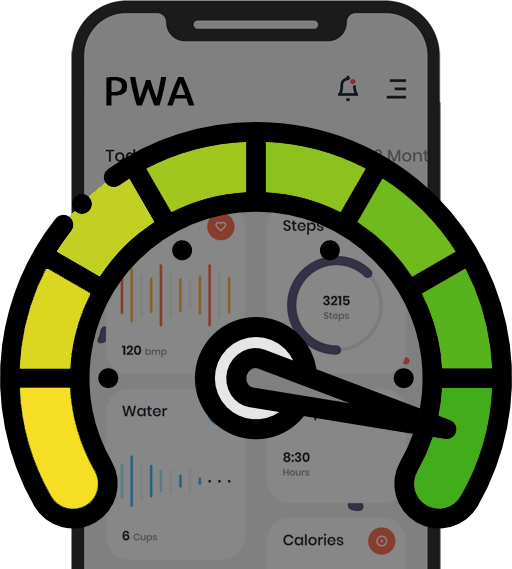 Progressive web apps, or as the acronym lover says, the PWA, are the link between responsive websites and native apps. It has therefore been possible for some time now, instead of the relatively complicated way of developing native apps for at least iOS and Android, to develop a WebApp that - depending on the user's device - expands its functionality accordingly and on all devices from desktop to Smartphone, with or without an internet connection, works.
In the following, we want to look systematically at what exactly constitutes a PWA and offer a simple introduction to the topic for developers with the most important tools.

Created By

Daniel Würstl

published

09.04.2019
App competition ESA: Global Navigation meets Geoinformation 2019
Register now for free: On Thursday, April 11, 2019, the Center for Satellite Navigation Hessen (cesah), the European Space Agency ESA, the Hessian State Office for Ground Management and Geoinformation (HLBG) and Hessen-IT / Digitales Hessen warmly welcomes all app developers to the annual conference Global navigation meets geoinformation - the challenge of climate change - opportunities through innovative geoinformation. Discussion rounds with potential for tension!
You can look forward to a lively exchange on current topics in the fields of satellite navigation, communication, earth observation and geographic information. High-ranking representatives from politics, science, economy and administration offer you exciting impulses with a view to agriculture and environmental protection. Starting shot for "Galileo Masters" & "Copernicus Masters". The two ideas competitions go into the next round. The accompanying trade fair serves for professional exchange and networking ...
Created By

Daniel Würstl

published

20.03.2019
AR - Augmented Reality: The future of user interaction in apps
Linking the real world with virtual elements offers mobile apps enormous potential. The digital age is entering a new level: "Augmented Reality" is the catchphrase. It is about the "expansion of reality" and the associated merging with digital content. Many mobile apps expand their offerings accordingly in order to offer users new possibilities and to remain competitive in the future. Whether pure information and advertising platforms, innovative online shops or creative websites, augmented reality offers the possibility of elevating apps to a new level. Both providers and users benefit enormously from the intelligent technology ...
App programming tutorial part 2: Camera access with Delphi
In the second part of the tutorial, we will deal with selected aspects of cross-platform and cross-device app programming using the Delphi development environment. It will be about working with the hardware of a mobile device. How can you easily get a picture from the camera or determine your current location? Delphi offers a number of prefabricated components that allow the work to proceed quickly.
A tutorial by Olena Bochkor and Dr. Veikko Krypczyk
Created By

Daniel Würstl

published

01.02.2019
App development: 7 tips for clients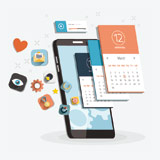 What do I as a client have to consider when developing an app? We systematically show all steps from the first concept to the selection of the developer, contract drafting, design and technical considerations, to the marketing of the app. In this article we want to shed light on all the details that you as a client should consider when developing a commercial app for private end users. We have collected the 7 best practical tips from numerous years of app development for you and share the most important and sometimes amazingly simple tricks with which you can make your app a success!
Created By

Daniel Würstl

published

24.01.2019
Galileo paves the way for next generation app applications
Galileo has now become part of our everyday life, although many users do not even know that their new smartphone or tracking device is working with it. In fact, most ultra-modern applications rely on Galileo GNSS data.
PlanBlue offers intelligent software that is linked to a special underwater camera (hyperspectral camera) and serves to improve environmental protection and industrial activities. The company was named the overall winner of the international ideas competition Galileo Masters 2018 at the award ceremony on December 4th in Marseille, France ...
Created By

Daniel Würstl

published

23.01.2019
The best apps made successful by AI and machine learning
The market is saturated with apps: every niche seems already occupied and apps for every taste and inclination. If you want to develop an app today that offers the user real added value, you need an expanded understanding of what the user actually wants. The ideal way to achieve this is "machine learning", that is, learning from the behavior of the user.
In this article you will find four mobile applications that have only become what they are today through "machine learning". Let this inspire you when developing your app.
Web app development with HTML5: The great practical guide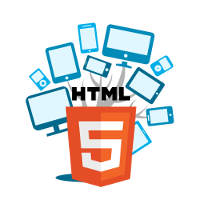 HTML5 is not yet an official standard and yet rightly the catchphrase for current Internet technology: it is - in connection with JavaScript - the first and only programming language with which content can only be programmed once and then displayed on any device with a browser. It does not matter whether the end device is running Windows, iOS, Android or another exotic operating system. It also makes no (big) difference whether the user accesses the content via smartphone, tablet or desktop PC: with HTML5 we have the tools to operate everything.
The beneficial possibilities of the two-person team HTML5 + JS are not limited to the presentation of static content. The current JS standard (see ECMAScript 5 on Wikipedia) enables a multitude of hardware-specific interactions, such as reading out GPS data or acceleration sensors, on its own, without embedding in native code.
Therefore, starting from a basic implementation of a web app, we present the possibilities, but also the limits, when using HTML5 to develop web apps.