Time out for the K-Pop band BTS
Probably the best known K-Pop band BTS will take a "longer break". The management announced that Big Hit Entertainment on Twitter today. After six years in the limelight, the South Korean boy band would like to "have the opportunity to enjoy everyday life as a normal twenties" for the first time since the start of their career.
The K-Pop sensation
BTS - short for Bangtan Sonyeondan (translated: "Bulletproof Boy Scouts") - was the first K-pop group to make it to number one in the US and UK charts. The hype also spilled over to Germany: the two concerts in Berlin's Mercedes-Benz Arena last year sold out very quickly. Her song "Boy With Luv" starring US singer Halsey was the first video to be viewed 100 million times on YouTube in less than two days.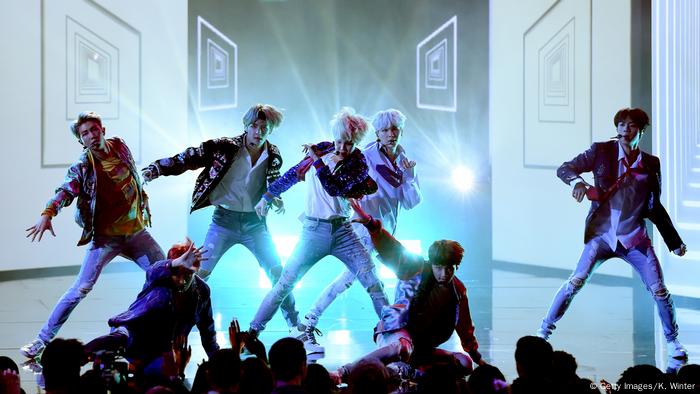 BTS in action
The seven band members write some of their own songs, which is unusual for the K-pop scene, and sing in English and Japanese as well as Korean. The band members dedicate their lyrics to topics such as love, fear or bullying.
Well-deserved break
The fans have received the announcement of the break very positively and wish the band all the best on Twitter during their break.
Many K-Pop managers are repeatedly criticized for asking too much of the artists. The scene is known for its extremely high workload.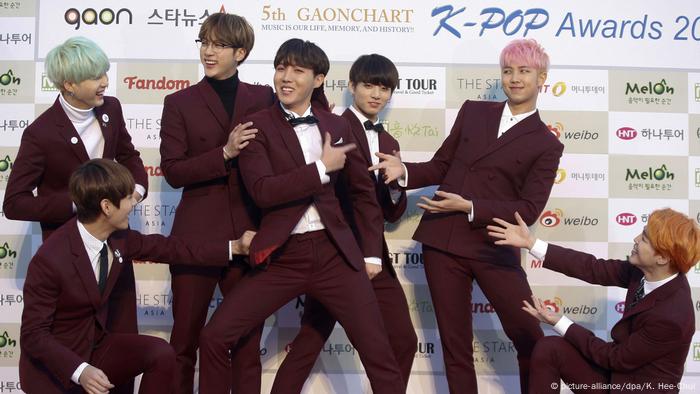 The seven members of BTS take a break
The band have not yet announced how long their break will be. According to their management, the group will "return refreshed and recharged". The next concert on their tour is scheduled for the beginning of October in Saudi Arabia.
ae / pj / bb (afp, AP, dpa)