Does social media influence the travel industry
Social media in tourism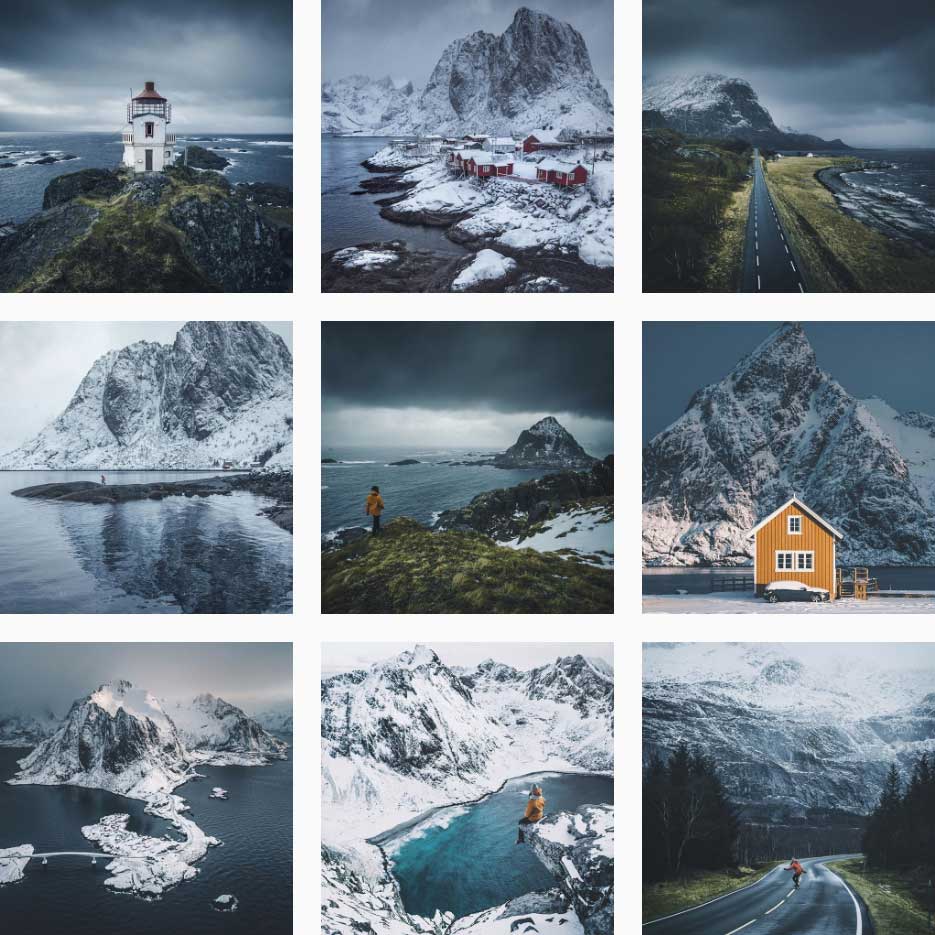 Social media and online communication have become an indispensable part of the tourism sector. The tremendous advances in technology pave the way for ever new communicative possibilities. It is no longer just the young internet-savvy people who share their travel experiences in detail with their friends via social networks. Even the league of so-called "digital immigrants", i.e. older users, are now bustling around in the world of blogs as well as on photo and video platforms to find out more about travel destinations or to exchange experiences. So it is hardly surprising that the tourism industry is relying more and more on social media marketing. However, social media have not only gained in importance in terms of travel advertising; travel itself is increasingly being determined by social networks, apps and the World Wide Web.
The digital tourist - are you still traveling or are you already sharing?
People's continued enthusiasm for their own social media accounts has also had an immediate impact on their travel behavior. For example, the well-known German vacation home portal FeWo-direkt found in its "Vacation Home Vacation Analysis" 2015 that around 32.4% of the survey participants selected their travel destinations based on recommendations from their online newsfeeds. Advice on vacation planning is no longer provided by local travel agents, but rather obviously by looking at social networks. But that's not all: the smartphone and the associated online platforms are always part of the action when you're on site, too. Depending on the setting, the vacationer shares his most beautiful snapshots while the trip is still on Facebook or Instagram, complains about bad food on Twitter or gives the impressions of the vacation destination in a short follow-around on YouTube. For the modern tourist, social media are what slide shows or photo albums used to be, only closer, more versatile and better. In addition, the apps on their own smartphone can save the traveler from lugging around travel guides and city maps as well as from having to rely on an interpreter or tour guide. In short: When the social media user is on vacation, his friends are always there and his mobile phone becomes an all-purpose weapon.
Digital tourists are guaranteed to broadcast - why even their criticism is an advantage
If vacation photos are shared on Instagram, transport companies are rated via Facebook or you can retweet the annoyed comment about the long waiting time in the aquapark at lightning speed, this shows that the timeline of a social media channel can give a consumer more influence and decision-making power than the best Tourism expert can acquire over the course of many years. However, this fact is by no means threatening, because the industry has long since come to terms with this development - and even benefits from the layperson at the keys who needs to be informed. The best example of the successful acquisition of a private account for the authentic presentation of various holiday destinations is the unusual career of Maximilian Muench. The former music production student from Berlin now earns his living exclusively with his Instagram account as a travel photographer. With around 215,000 subscribers and images that are liked between 10,000 and 20,000 times on average, Muench is practically the ideal interface between holidaymakers and the tourism industry. Followers trust his pictures more than the most beautiful photos in a brochure or the most elaborate catalog descriptions. Reality sells well, no matter how hard it is bought, because Muench himself says that of the thousands of pictures he takes during a trip, usually only one would be good enough for the Instagram account. Nevertheless, potential tourists today tend to decide based on the experience of an influencer, because the influencer seems authentic and closer to them. The motto is, if you find out yourself, you don't want to screw anything. But it is not only from this point of view that the tourism division is relying more and more on real vacationers than on expensive advertising campaigns.
Social media and tourism - a liaison with a future
The fact that social networks are so popular among tourism professionals is partly due to their focus on the visual. Holiday-related newsfeeds from Instagram, Facebook or Twitter, with their short texts and large pictures, seem like a motley foray through blooming landscapes, pulsating cities or fascinating cultures. Provided with the right hashtags, a single post with the necessary amount of likes is a more lucrative advertising option than any TV spot. But not only the travel companies have recognized the value of social media postings, regional tourism associations are also increasingly promoting the Internet behavior of tourists. They have recently been running special Twitter accounts that are given to locals at regular intervals to show those interested in rummaging for information the hidden corners of the destination. Others bet on competitions where the most beautiful Holiday photos from the respective travel destination with a specific hashtag should be provided. Another variant of this form of competition are the so-called Instawalks, where users meet at a specific location and set off on a photo tour together. As part of such a coordinated photo walk, Thomas Cook gave away a 2-person trip to Dubai in 2014, for example, and had great success with it. But not only actions on Twitter, Tumblr, Flickr or Facebook ensure the desired number of clicks.
Social Media Tourism - What the Future Brings
The user increasingly wants more opportunities to be more than just a recipient as a traveler. To this end, more and more options are emerging that the modern tourist can take advantage of. For example, the first destinations are posting blogger and vlogger positions to which people can report who deliberately do not have professional experience in the field of tourism. In many cases, work is also being carried out on apps that can be used by traveling social media users to network with others on their trip. One example of such an app is TRAMIGO, which took 2nd place in the New Media Young Talent Award at the New Media Night at the end of 2016. This app, designed as part of a bachelor thesis and based on Facebook, is intended to serve as a platform for people traveling through Europe with Interrail. It is still just a concept, but the success of the competition proves that the sails of tourism will continue to be set in the direction of social media in the future.
Image: Instagram @muenchmax
Filed Under: Social MediaTagged With: Local Journalism, Tourism