What are the Wallis and Futuna Islands
Wallis and Futuna
Parliamentary democracy (territory of France)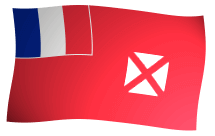 Region:
Polynesia
Surface:
142 km²
Local name:
Wallis-et-Futuna
Capital:
Mata-utu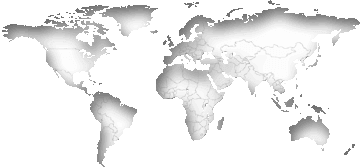 geography
Wallis and Futuna is an island nation in the Pacific Ocean. The dwarf state has a total area of ​​only 142 km² and a total coastline of 129 km. This land mass is roughly 1.4 times the size of the island of Sylt. Wallis and Futuna is one of the smallest countries in Oceania and 224th worldwide in terms of area.
The archipelago consists of around 30 islands. Wallis and Futuna have no directly neighboring countries. The distance between Berlin and the capital Mata-Utu is approximately 15,590 km.
Current time in Wallis and Futuna:
00:00
May 2021
Wallis and Futuna Time (WFT) applies nationwide in Wallis and Futuna. Unlike in Germany, however, there is no summer time here. So there is a time difference of 11 hours in winter. In summer, however, the time difference is 10 hours.
Sunrise + sunset
The climate in Wallis and Futuna
In Wallis and Futuna, as in all equatorial countries, there is a tropical climate. There is no difference between the seasons as there is in Central Europe. The length of the day hardly fluctuates and the temperature differences between summer and winter are also smaller. The average maximum daily temperatures are between 30 and 31 degrees, depending on the season. In the colder months, the temperature drops at night to up to 25 ° C in the monthly mean.
Average day and night temperatures

languages
National language:
French
economy
| | |
| --- | --- |
| Exported goods: | € 0.0 million |
| Imported goods: | € 53.6 million |
| ›Unemployment rate: | 8.8 % |
traffic
The main cities
| city | Part of the country | Residents |
| --- | --- | --- |
| Mata-Utu / capital | Circonscription d'Uvéa | 1.130 |
| Sigavé | Circonscription de Sigavé | 480 |
| Alo | Circonscription d'Alo | 239 |