Don't make life too complicated
From Carmen Uth
»Only those who do nothing make no mistakes «Claus Hipp
Claus Hipp is a German entrepreneur and managing director of the leading food and baby food manufacturer Hipp. He has received numerous awards, including for art, because in addition to his professional career, Claus Hipp has been working as a freelance artist under his birth and artist name Nikolaus Hipp since 1970. He is a musician and trained painter. His abstract works have been shown in numerous group and solo exhibitions around the world.
How do you see the relationship between professionalism and emotion management?
There are certainly many who consider professionalism to be very important and start at the top and deny the emotions or do not want to admit them at all. But human nature cannot be changed. There are certainly people who are less emotional than others. There are some who don't let it show, but both belong together.
How do they deal with their emotions?
I am impressed by people who have discipline.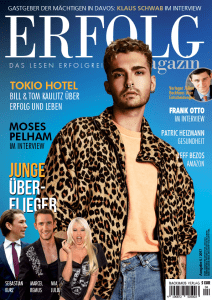 You can read the whole article in the current success magazine.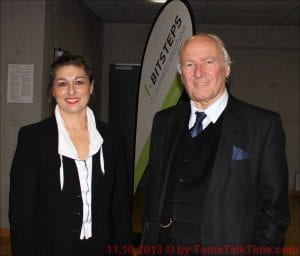 Carmen Uth, here with Claus Hipp, is an expert in emotion leadership and managing director of Uth GmbH.
Image: HIPP, TomsTalkTime.com
This entry was posted on Featured. Bookmark permalink.