How to study abroad in Iceland
Study in Iceland



Iceland is not only an attractive country in terms of landscape. There are many opportunities for students from all over the world to study there, be it through the ERASMUS program or directly. Everything about study opportunities in Iceland, financing and student life.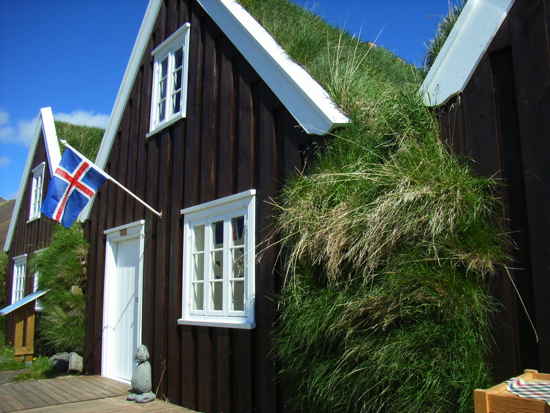 ---
---
1. Why Iceland?
Iceland is a land of legends, natural spectacles and elves. But this modern little island has a lot more to offer. Icelanders generally have a very open and liberal view of the world, which can be found in many Nordic countries. Gender equality is comfortably high and the Icelandic people are known for their hospitality, freedom of religion and tolerance. In 2009, Jóhanna Sigurðardóttir, the first head of government in Iceland to publicly acknowledge her homosexuality, was elected.
The Icelandic people are very proud of their history and culture. The history of Iceland is also preserved in a rich medieval saga literature. Over 11% of Iceland is covered by glaciers. The largest glacier, Vatnajökull, is located in southeast Iceland and is larger than all glaciers on mainland Europe combined. Iceland is also one of the most active volcanic regions in the world. There are 36 volcanoes on the island and on average one volcano erupts every five years. The larger outbreaks in 2010 and 2011 should not have remained hidden from any air traveler.
While Reykjavik is the largest city in Iceland, the rural regions in particular offer breathtaking natural spectacles. The Westfjords are one of the most remote areas of Iceland where traditional Iceland that lives by and with the sea is still alive. For a few years there has been a state-funded higher education institution there, which, in cooperation with the Akureyri State University, offers students from all over the world the opportunity to study in an extraordinary region.
---
2. The Icelandic education system
Universities in Iceland
There are a total of seven universities in Iceland and several smaller university-level institutions offering a variety of recognized degrees. Most universities are financed by the state or are financially supported by private sponsors. There are currently around 18,000 students studying at a recognized university in Iceland, 5% of which are international students. Some international students are aiming for a degree, with most coming to Iceland as exchange students (via Erasmus / Nordplus). Icelandic universities have many partner universities abroad, so Erasmus semesters are very popular.
List of universities:
University Center of the Westfjords
(in collaboration with the University of Akureyri)
This is a small institution in Isafjordur, in the far northwest of Iceland, which, in collaboration with the University of Akureyri, offers two international, interdisciplinary Masters programs in Coastal and Marine Management as Coastal Communities and Regional Development which are entirely in English. There are also Icelandic courses, summer schools and Field courses offered, each in modules of three weeks. There is also the possibility to spend a summer semester at the university. Students come from all over the world and have the opportunity to study in an extraordinary and adventurous area. More information is available here: www.uw.is.
University of Iceland
The oldest and only Icelandic university until the 1980s offers a wide range of courses at five faculties. Some of them are in English. Here is a selection: Medieval Studies, Environmental and Natural Resources, Renewable Energy Engineering and International Studies in Education. Over 16,000 students study here. More information is available here: www.hi.is.
Agricultural University of Iceland
This university has three different faculties: Faculty of Land and Animal Resources, Faculty of Environmental Sciences, Faculty of Vocational and Continuing Education. The language of instruction is generally Icelandic. More information is available here: www.lbhi.is.
Bifröst University
Bifröst University, 150 km from the gates of the capital, offers very interesting programs for Erasmus students and it is possible to take an Icelandic course. The bachelor's degree in Business administration is taught entirely in English. There are also seven master's programs in three different faculties, where you can take some courses in English. More information is available here: www.bifrost.is.
Hólar University College
This institution is known for the Bachelor program in Equine Science (Equine Science), which looks after many international students. This program is offered in partnership with the Agricultural University of Iceland. More information is available here: www.holar.is.
Iceland Academy of the Arts
This Reykjavik facility offers a variety of study options in arts, theater, music and design. Bachelor and master degrees are possible. Erasmus students are also welcome. More information is available here: www.lhi.is.
Reykjavik University
The University of Reykjavik is best known for economics and engineering and has five different faculties. As an Erasmus student, you can also choose between different courses, as many courses are offered in English. More information is available here: en.ru.is.
University of Akureyri
The University of Akureyri, in North Iceland, offers courses in economics, social sciences and the humanities. However, the courses are entirely in Icelandic, so an Erasmus semester here is often the best option for international students. The course of study is an exception Polar Lawoffered in English. More information is available here: www.unak.is.
Grading system and ECTS