Tasks, skills, everyday life: what does Manager Platform Sales Engineering do?
Digitization is fundamentally changing the way we work. That is why new job profiles are emerging. But what is hidden behind the names? We want to make this tangible in "And what are you doing?". Today: Alessandro Panzica and the profession of Manager Platform Sales Engineering.
The start of the day as Manager Platform Sales Engineering
Alesandro, you work as Manager Platform Sales Engineering at Verizon Media. Tell us in four sentences how you explain your job to new friends.
Most people know Verizon Media through our sites like Yahoo, Huffpost, Techcrunch or AOL or through our parent company, the telecommunications giant Verizon. As with most free online service providers, advertising marketing is the biggest source of revenue.
Platforms that enable brands to buy advertising efficiently play a major role today.
In my role as Platform Sales Engineer, I help our development team to prioritize new features on the one hand and, on the other hand, to gain the best possible understanding of our advertising platform for brands and agencies.
💰 Are you paid fairly?
Compare your salary in a few seconds with the free salary comparison from Salary.de. There you can see at a glance what others are earning in your industry.
What does a normal day in your job look like?
The nice thing about the sales engineer role is that every day is quite different. However, there are often customer workshops and internal meetings with the development team in the late afternoon.
I usually travel a lot in Europe too. Every two weeks, two to three day trips are usually booked to visit customers and hold workshops.
I often spend the time in between answering internal questions for colleagues, solving problems, analyzing the use of our platform and working through internal processes for feature development.
And how do you start the day?
I start my day with a coffee, check my calendar, check e-mails and Slack, and set priorities for the day, as some to-dos from the USA often flutter in overnight.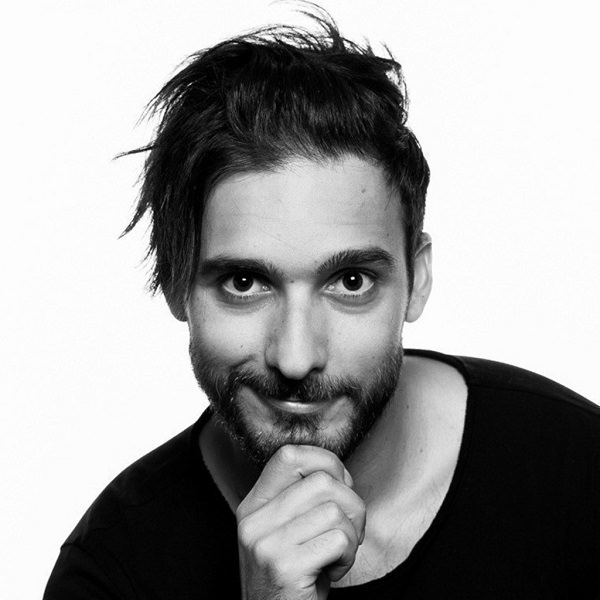 Alessandro Panzica, Manager Platform Sales Engineering at Verizon Media.
The tasks as Manager Platform Sales Engineering
Which tasks are in your area?
In general, I take care of the areas of data targeting, optimization algorithms, attribution models, fraud protection and security, workflow and the connection to our exclusive native inventory internationally.
Weekly internal meetings with product development are set up here, where we look at the current roadmap, check the progress of the new features, run alpha and beta testing and prepare the release.
In addition, you have to fill out RFIs (request for information) for the above-mentioned areas, as well as regular agreements with sales teams from all international markets in order to bring them up to date and to quickly resolve any questions that arise.
Our sales teams also come to us for a wide variety of external appointments - for example, for new customer appointments, technical adjustments during the onboarding phase of larger customers, the implementation of basic audits and daily support.
How do you personally define and interpret your job as Manager Platform Sales Engineering?
On the one hand, it is a very advisory role that requires a lot of knowledge about the platform and advertising industry. In addition, you have to be able to explain complex relationships very simply and clearly.
Good communication is therefore important, because you have to constantly adapt it as best as possible - depending on whether you are talking to developers internally, to sales and management or to external inexperienced and very experienced customers.
In doing so, you should be able to put yourself in the shoes of the other person's business challenge in the best possible way, especially during external discussions, in order to generate the greatest ROI (return on investment) with a focus on the most relevant technical functions.
How is your position integrated into the company structure? That means: who do you report to and who do you work with?
My position is integrated across regions within an international hub team. My focus is on EMEA. We work closely with the platform sales team and with colleagues from Product Management, Business Operations and Product Marketing.
Fun and gratitude in your job
Of course, the role of a Manager Platform Sales Engineering is interpreted differently in every company. Which perspectives do you miss that are fundamentally part of the job description?
In fact, it's very diverse for me personally. However, some aspects, such as training, are planned ad hoc rather than regularly.
In addition, technical requirements are very standardized with us, as access to all technical features is granted as a total solution when the contract is concluded. It then depends more on the advice, i.e. on which aspects of the platform should be concentrated.
What do you enjoy most about your job?
Sales engineering is very pragmatic without being too operational. You have fewer repetitive daily tasks and more varied internal and external challenges.
Working with lots of new people and being on the road more often under "normal" circumstances is a lot of fun - even if it can be exhausting when suddenly too much comes in at once.
What are you particularly grateful for?
Above all else, I can always be honest, no matter what. I never have to promise too much to customers, I always advise openly and honestly what the next step will be most expedient.
---
new job offers
There are currently no jobs available.
---
And how do you become a Manager Platform Sales Engineering now?
In the digital sector in particular, there is often no longer traditional training. How did you get into your job?
I studied international business. Personally, I've always been interested in tech and internet-based companies. I acquired the technical knowledge in my spare time and at work.
I started in an operational role in the digital advertising industry after working in e-commerce for a year. Due to flat hierarchies, there are usually many opportunities to get deeper into the technical, but for which you usually have to work yourself.
Because so much changes extremely quickly in our environment, it is particularly important to always stay on the ball in order to always be up to date.
What tip would you give a newcomer or interested career changer who also wants to become Manager Platform Sales Engineering?
Always be honest and try to solve problems and challenges cleverly. Always work on your communication skills and practice explaining complex issues as simply as possible.
When it comes to technical issues, always try to summarize briefly and concisely what it is about, describe the initial situation and how quickly it should actually be changed.
Try to teach yourself a lot. There are many resources available internally and externally for any topic. Your knowledge is what everyone then wants to access.
Thank you, Alessandro!
Also interesting: